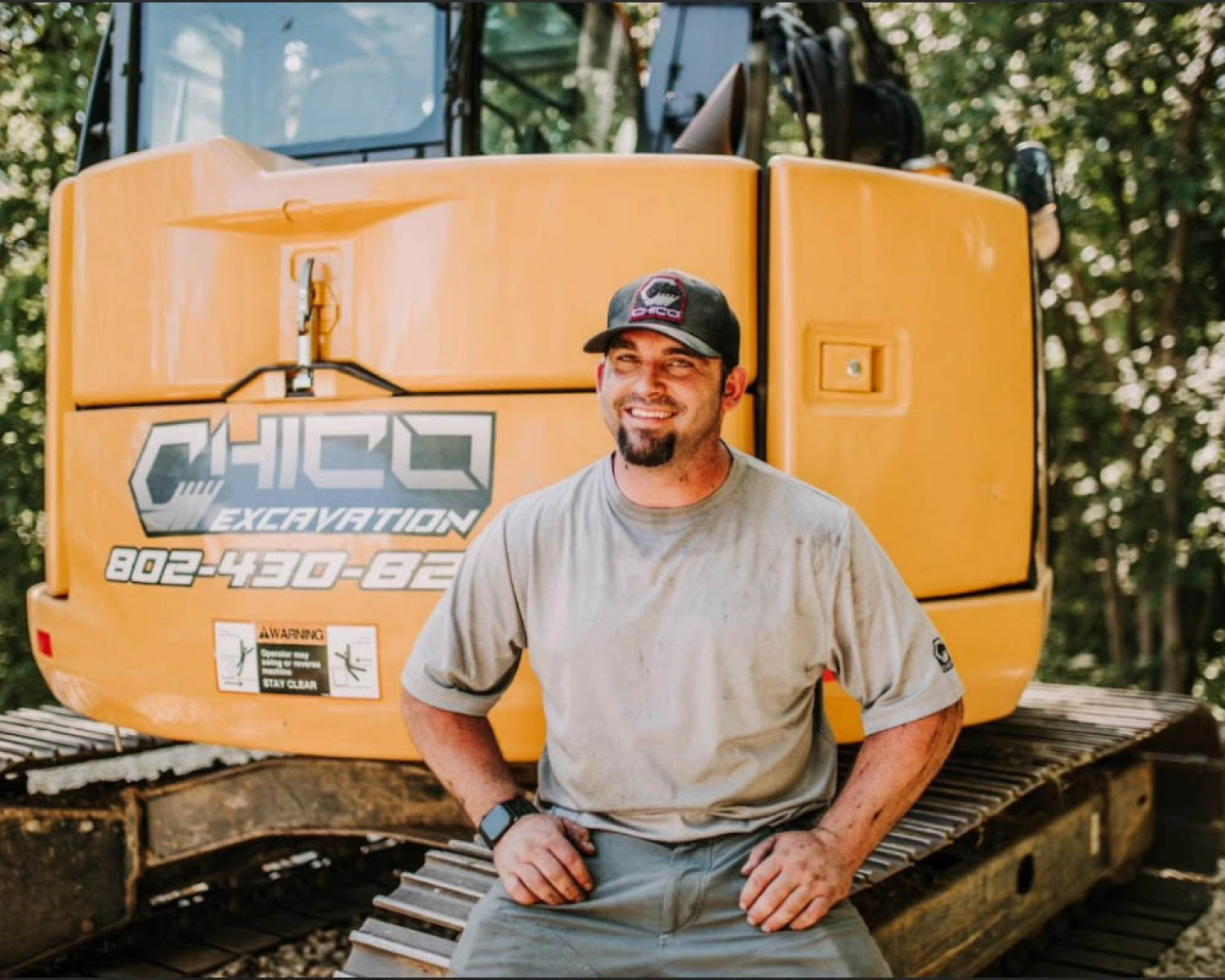 Welcome to Chico Excavating
Founded by Christopher Chico, a proud native and long-time Vermont resident, our company embodies a deep-rooted passion for the excavation industry. With a lifetime of experience in this field, Christopher has dedicated his entire career to serving the local community in southern Vermont.

At Chico Excavation, we take great pride in delivering top-quality services to our valued customers. As a licensed and insured company, we prioritize the safety and satisfaction of our clients above all else. Equipped with state-of-the-art tools and machinery, we ensure that every project is executed with utmost precision and efficiency. Our commitment to high standards shines through in every aspect of our work.

Whether you require residential or commercial excavation services, Chico Excavation is your go-to partner for all your needs. Trust us to provide you with exceptional results that meet and exceed your expectations. Contact us today and experience the difference that our high standards and dedication can make for your project.
Welcome to Chico Excavating, the premier excavating company in Dorset, VT, serving Manchester and Stratton Mountain areas for over 20 years. Our team is committed to providing high-quality excavation services, including driveway installation, land clearing, retaining wall construction, drainage solutions, and more.

At Chico Excavating & Property Management, LLC, we understand that your time is valuable. That's why our response time is quick, and we maintain open communication throughout every project. We take pride in meeting our deadlines and providing thorough, high-quality workmanship on every job.
Contact Us
We don't see our clients as just another number. We're passionate about what we do and approach every project with a personal touch. Our team works with you one-on-one, from the initial walk-through to the completion of the project, to ensure your vision is realized.
We do more than just the basics at Chico Excavating & Property Management, LLC. We put our signature on every job, bringing an artistic touch to our work. We offer onsite estimates, taking the time to walk through the project with you and providing a comprehensive proposal to meet your specific needs.

Our team takes pride in our work and strives for excellence with every project we undertake. We believe that attention to detail and a commitment to quality workmanship distinguish us from other excavating contractors.

Thank you for considering Chico Excavating & Property Management, LLC, for your next excavation project. Contact us today to schedule an onsite estimate and learn how we can help you achieve your vision.